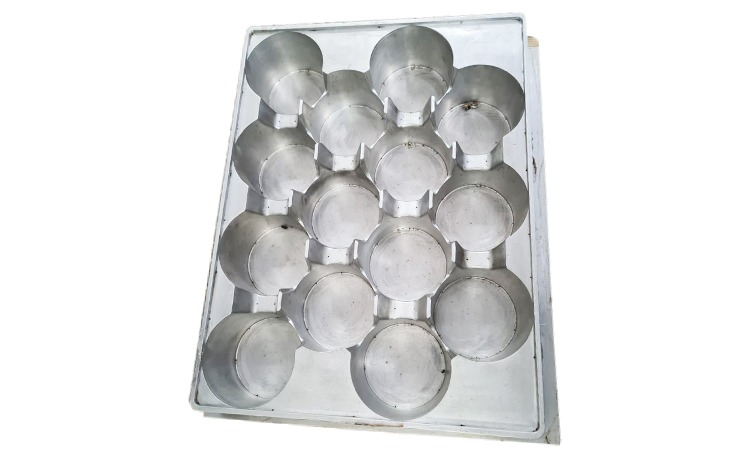 Vacuum Forming Mould
The Perfect Solution for Large Parts and Moderate Volumes
We provide a comprehensive moulding service, including design, in-house tooling, and manufacture. Low tooling costs are an added bonus. Plus, our large parts and moderate volumes make us the perfect solution for your needs.
At Sri Sai Thermoformer, we're confident that we can help you create all types of plastic components by offering our vacuum-forming mould. Our ranges of vacuum forming moulds includes only the best and most cutting-edge features. Let us offer you quality plastic vacuum moulding at economical prices.
Our precision-made plastic moulds are manufactured from high-grade aluminium or steel with precision CNC milling. The vacuum-formed parts are extremely durable and require no painting or polishing, making them an ideal option for products used in harsh environments or in the medical sector.
Vacuum forming mould : Made from high-quality materials
A vacuum-forming mould is a perfect solution for large parts and moderate volumes, as it allows you to create plastic products quickly and cheaply. These are made from high-quality materials such as aluminium, stainless steel, and brass, depending on your vacuum forming moulds application requirements, and they come in different shapes and sizes, so there's one to suit any project you might have in mind.
Types of materials used
Vacuum forming permits flexibility withinside the extensive variety of substances that may be used. Sri Sai Thermoformer frequently performs:
Polyethylene High Density (HDPE)

Polyethylene Low Density (LDPE)

Abutrene butadiene acrylate (ABS)

Thermally Plastic Rubber (TPE)

Co-extrusion

Various colour and texture options
Our plastic extrusion team may produce plastic sheets internally or provide direct supply. Contact us if you would like to analyze greater approximately the materials that pass into growing a vacuum-forming.
Common Applications
Vacuum forming mould is used in a variety of sectors, such as the aerospace, construction, transportation, and medical equipment sectors. It is also used to create interior trim and seat components for rail cars. 
In comparison to other procedures like intricately produced sheet metal, fiberglass, or injection molding, vacuum forming can be a better option. This procedure can be used in an unlimited but some common applications are:
Consumer Products Industrial Products Electronics

Packaging

Automotive \sRetail \sDisplay

Outdoor Kiosks for Medicine and Healthcare in Construction

ATMs

Railcars
Benefits of Vacuum Forming Mould
Reduced mould costs and accelerated mould production (than injection & blow moulding).

larger volume runs produced more quickly.

a method of producing huge pieces that is economical.

Freedom of design: By using a different plastic sheet on the same tool, you may simply modify the product's material, finish, colour, and texture.

superior finish with no seams or lines where the tools come together

Forming allows for incredibly robust pieces that frequently outperform steel and fiberglass while weighing less.

Robotic trimming can precisely and effectively trim the part's edges and features.

Will maintain its shape even in extremely hot or cold temperatures.

Recyclable. Most materials used in vacuum shaping are totally recyclable. Scrap material is gathered, granulated, and then re-extruded with fresh resin into a new sheet rather than being dumped in a landfill.
If you've any queries that how we are able to supply wonderful solutions, please do now no longer be hesitant to get in contact with a member of our informed staff. Our friendly customer service agents are ready and willing to help 24/7, so don't wait—give us a call today!
Making Vacuum Forming Moulds Affordable for Everyone